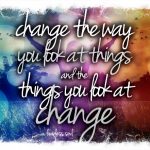 A little story about my day today.
I took some time to clean the windows on my '92 Chevy pick up truck, "Ol Blue". I bought "Ol Blue" brand new, in San Antonio Texas before my move to Nashville in 1994. He's the first and probably only "brand new" vehicle I will ever buy and like Bob Seger sang this Chevy is "Like a Rock"…except for the little hose that carries the window washer fluid from the window washer fluid reservoir to the little jets on top of my hood, because it rotted out about a year ago….I'll fix it, I'll fix it.  So I decided to clean the windows. Now, I know I make it sound like a big deal, but I also know ya'll are like me, and to carve out an hour of your busy day, to break out the  step ladder, Windex, and newspaper and really, really, clean the windows, inside and out, front to back can really take some scheduling.
But I did it, I cleaned the windows and wiped away months of road dirt, grime, fingerprints and bug splatter and I went about my day running errands, taking my boys to school, going to the Y, but now it seemed different. Blue seemed smoother, quieter, faster, almost like he was 10 years younger and all I did was clean the windows…
I found it funny how such a simple act could impact my perspective and influence me to be more aware of how I look at and deal with the daily ups and downs. Am I looking at it through a clear windshield or one clouded by things I can't control?
When I wipe away the things I can't control, I can focus on the things I can.
I challenge you to take a few minutes and clean your windows. Wipe away all that junk that's clouding up your view. Enjoy the clarity of your world. You'll be surprised how it will affect your perspective.
Make it Mater